Rainmakers Eat + Drink is our monthly social event. We travel all around the city to experience Indy's best independent restaurant establishments.  Everyone welcome! Bring a friend or colleague and participate in a relaxed networking environment while enjoying the great tastes of Indy.
Rainmakers March Eat + Drink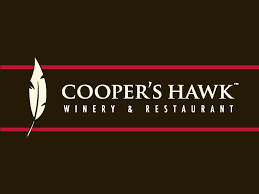 Join us on March 26th for cocktails, dinner or both!
 4:30 p.m. to 6:00 p.m. Cocktail Hour
 6:00 p.m. Dinner
Note: We're responsible for finding a great restaurant! You're responsible for your food and drink!
  Tuesday Afternoons needs some love too!  Let's support a local restaurant, get to know other folks, and have great food and beverages all at the same time!
Cheers to Tuesday!
Thank you to  Nathan Pfahler & The Pfahler Group for sponsoring Rainmakers Eat + Drink!  'We consider ourselves more of a "boutique" real estate brokerage- with the ability to shift as the market demands, and stay at the forefront of the latest marketing initiatives to better serve our clients!