Rainmakers Empowering Women Roundtable is for women to meet, develop and strengthen relationships. Rainmakers, as an organization, is passionate about helping professionals build authentic relationships that enable them to reach new levels of success in their business and personal lives. This session is for women of all ages and stages of professional accomplishment. Each month we will spend time getting to know each other and our business needs while engaging in a meaningful discussion topic.
August Topic: 3 Ways to Stop Procrastinating and Start Taking Action
Taking action…" seems easy enough, right?  "Just do something!" As you and I both know, it's not as easy as it sounds!
This month we're going to discover something that has the power to majorly change the trajectory of you and your business! We will uncover the three main roadblocks that sideline us and cause us to get stuck in inaction. You will learn specific ways to take massive action, get more done, and get those big results you desire.
If right now what you're doing is not leading you to the results you desire, then this roundtable is for you!
Facilitator: Andrea Liebross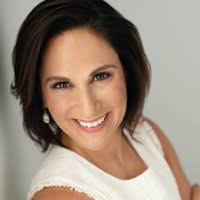 Andrea is a Possibilities Coach who works
with workplace teams and individuals to
empower them to see things from a fresh
perspective and to discover their power to
create new possibilities in their business,
career and daily schedule. Andrea drives
her clients to be creators of their own
futures; "thinking on purpose" is the key to
This event occurs monthly on the 2nd Friday